Last Updated on June 6, 2022 by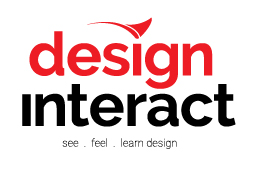 Design, whether we realise it or not, is one of the most powerful factors in our life, and it can also be motivating, empowering, and enlightening. It takes a lot more than just making a nice-looking product or a graphic design to be a competent designer. It's all about giving users a good time at every touchpoint and with every engagement.

National Institute of Design, Assam is organized the design interact display showcasing the design learning of our students from Foundation Studies, Industrial Design, Communication Design and Textile & Apparel Design.
The aim is to invite only the students of different institutions and schools in Jorhat and around to see, feel and learn about design. This unique design learning display will help young students and graduates to think of design as one good career choice to pursue and add a meaningful intellect to interact with design all around us.
Interdisciplinary Design Special > Montage (Short films) | Spoofs on Poufs | Playful Interaction
Design Special > Type Design | Narrative Design | Apparel | Materials & Methods | Weaving | 3D Forms | Photography | Branding | Sustainable products
Sunday, 10am – 5pm . June 5th 2022
Venue: National Institute of Design, Village – Tocklai, Post Office Rajabari,
Jorhat- Mariani Road, Jorhat Assam